As Hate Crimes Surge, Miller Announces $250K to Support Muslim Community
By David Brand
Last Friday, Council Member I. Daneek Miller joined Council Speaker Corey Johnson to announce a $250,000 commitment to local Muslim organizations, in conjunction with the New York Immigration Coalition.
The money is part of the city's commitment to establishing a Muslim Empowerment Initiative.  
Miller, the only Muslim serving on the city council, said the money is necessary to combat a surge in hate-fueled attacks on the Muslim community.
"The policies flowing from Washington D.C. of late have served to marginalize and malign our country's immigrants and minorities," Miller said. "In response, this Council has redoubled its efforts to celebrate diversity, promote inclusion, and preserve fundamental rights for all New Yorkers. The Muslim Empowerment Initiative, in particular, represents our latest commitment to stand squarely with our Muslim brothers and sisters."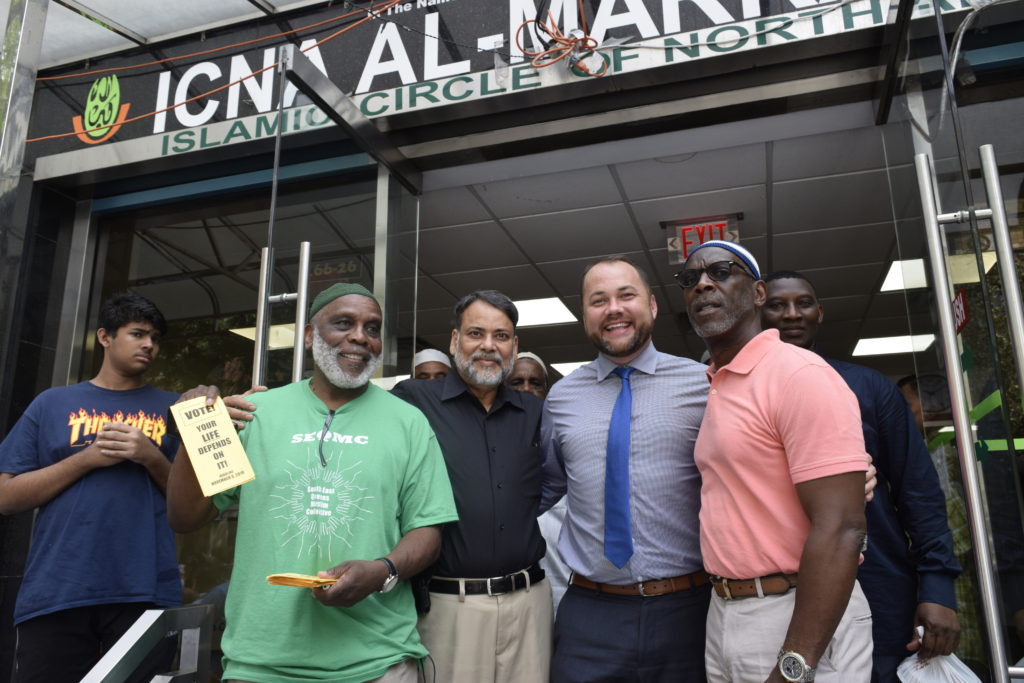 Last year, the FBI's annual Hate Crime Statistics database reported that acts against Muslims rose 19 percent nationwide in 2016 compared to 2015. In 2015, hate-inspired attacks rose by 67 percent from the 2014 total.
The funds will enable culturally and linguistically competent non-profit groups to educate Muslim New Yorkers on their rights and provide case management and referrals for legal, social and health services.
"Muslim advocacy groups have served as cornerstones in their communities through educational services, outreach to the needy and legal referrals for years," Johnson said. "We are so thankful for the work they do and are proud to help enhance their efforts through funding from the City Council."
Queens community groups praised the initiative, which comes as harassment, discrimination and hate crimes against Muslim New Yorkers have increased by nearly 1000 percent since 2015, said Albert Fox Cahn, legal director at the Astoria-based Council on Islamic-American Relations.
"This support will empower community organizations to counter the unprecedented rise in anti-Muslim bias," Cahn said. "While we have seen an outpouring of solidarity from New Yorkers of all faiths since the election, it's not enough to serve the countless Muslim New Yorkers who are being targeted for their faith. We hope to work closely with elected officials at every level of government to ensure that New York lives up to its promise of being where all religions are welcome."
South East Queens Muslim Collective Incorporated President Abdus-Salaam Musa said the money will enable organizations to extend vital services to Muslim communities across the city, especially in Queens.
"These organizations who are working to build bridges, assist those in need, and disseminate information to the public," Musa said. "We pray that this ongoing collaboration to strengthen Southeast Queens' and other Muslim communities in our city will be successful."