Constantinides and Environmental Coalition Tackle Large Building Emissions
By David Brand
As a lawmaker from Astoria and the chair of the city council's Committee on Environmental Protection, Council Member Costa Constantinides has a unique perspective for pondering the skyline of Manhattan — and its impact on the environment.
On Monday, Constantinides joined leaders from local environmental organizations to express their support for legislation that would retrofit thousands of New York City buildings in order to drastically reduce carbon emissions over the next decade.
"I consider today a milestone in our quest to make New York City's buildings greener, our infrastructure more sustainable, and our air significantly cleaner," Constantinides said. "Our iconic skyline will be a model for how a major American city can fight the effects of climate change, as the federal government turns a blind eye to its growing danger. While we still have to craft a bill, we have a clear holistic view on how that legislation will look."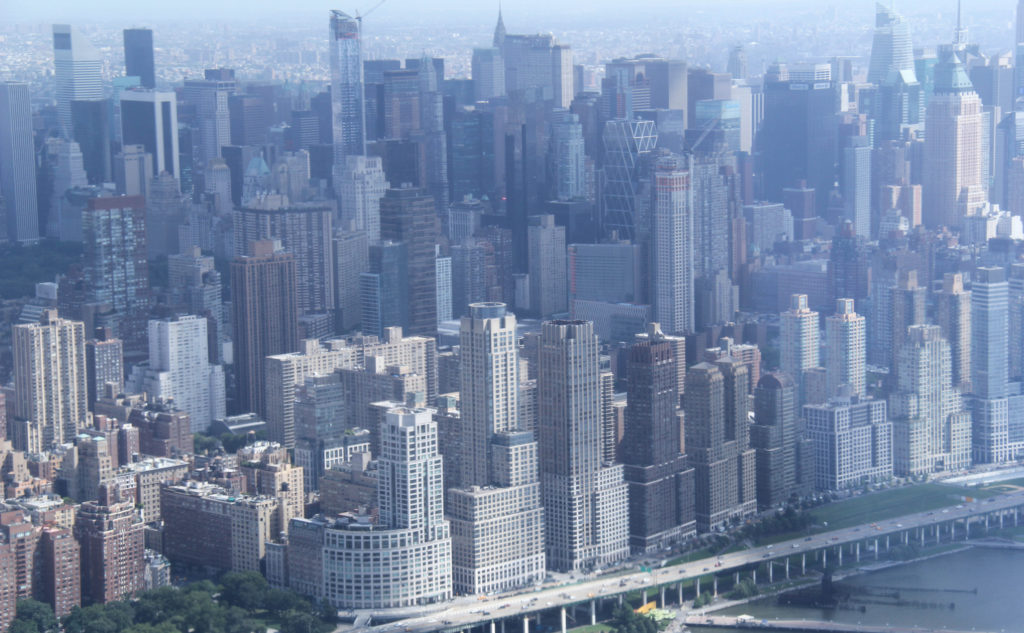 In September 2017, Mayor Bill de Blasio and Constantinides announced a proposal mandating that large building owners make sharp reductions in greenhouse gas emissions by 2030. Last week, the Urban Green Council announced "Blueprint for Efficiency" that would dramatically cut building emissions by 2030.
Though greenhouse gas emissions have decreased in recent years, emissions still totaled 52 million metric tons in 2016. Beginning in 2014, Constantinides has played a key role in driving the city's commitment to reduce its carbon footprint by 80 percent by 2050, a mission known as 80×50.
"While there may have been past disagreements, we are unified in the belief that New York City faces new dangers from Mother Nature," Constantinides said. "We are walking down this path together now, and as we have seen already, tremendous things can happen when we listen to one another. I'm going to keep that collaborative spirit alive, engaging our varied stakeholders, as we turn some of these recommendations into law."
Rory Christian, director of the  New York Clean Energy at Environmental Defense Fund, said that nearly 70 percent of the City's greenhouse gas emissions come from inefficient buildings.
"So it's essential that they become more energy efficient," Christian said.
Council Speaker Corey Johnson also announced his support for the measure.
"In the fight against climate change we need to think big, and cutting energy use in large buildings around the city is the type of ambitious goal I am proud to support," Johnson said. "I look forward to these ideas going through the legislative process and eventually helping us take a giant step forward in our 80×50 plans while providing an emissions cutting model to cities across the country and around the globe."