Could a Trump-Supporting Banker Represent Queens in Congress?
Dan DeBono Thinks So
Dan DeBono voted for Donald Trump in 2016. And the Republican candidate for New York's Third Congressional District would do it all over again.
"Trump's goal is to represent America's interests first, to represent America's middle class first," DeBono told the Queens Daily Eagle while riding a train on Primary Election Day in June. "That's why I would vote for him in 2020 and I think he's going to win by a landslide."
DeBono, a former banker and Navy SEAL, is taking on Rep. Tom Suozzi (D-Glen Cove) in the race to represent the Third Congressional District. The district includes a large chunk of northern Long Island from northwest Suffolk County through northern Nassau County. It also includes about 60,000 residents of Little Neck, Whitestone, Glen Oaks, and Floral Park in Queens.
DeBono ran unopposed in the June GOP primary, but the lifelong resident of Northport, Long Island faces an uphill battle to beat the Democratic incumbent.
In 2016, Suozzi received 53 percent of the vote to defeat Republican Jack Martins. And that was with Donald Trump at the top of the ticket motivating many conservatives to get the vote out.
Over the past 18 months, backlash against the policies of Donald Trump and the Republicans, as well as the perceived centrism of establishment Democrats, has galvanized progressive voters and driven them to the polls in record numbers. In the Democratic Primary for New York's 14th District, for example, progressive primary challenger Alexandria Ocasio-Cortez defeated stalwart Joe Crowley, a 10-term Congressman and the chair of Queens County's powerful Democratic party.
Before she declared her candidacy, Ocasio-Cortez — a democratic socialist from the Bronx who calls for abolishing Immigration and Customs Enforcement and providing Medicare For All — had never before run for office. Neither has DeBono.
For all their political differences, DeBono said he and Ocasio-Cortez have a lot in common, at least when it comes to their opposition to the consolidation of wealth.
"Our goal is to strengthen the middle and working classes. I have a lot of overlap with Alexandria," DeBono said. "We're recognizing that the pendulum has swung way too far in favor of big money and multinational corporations.
DeBono said he is running to raise the standard of living for the middle class in the district. To achieve that, he said he favors a "free market" but with regulations.
"I come from the point of view that free market competition is the best form of society," he said. "But we need to right the ship and get back to a competitive framework."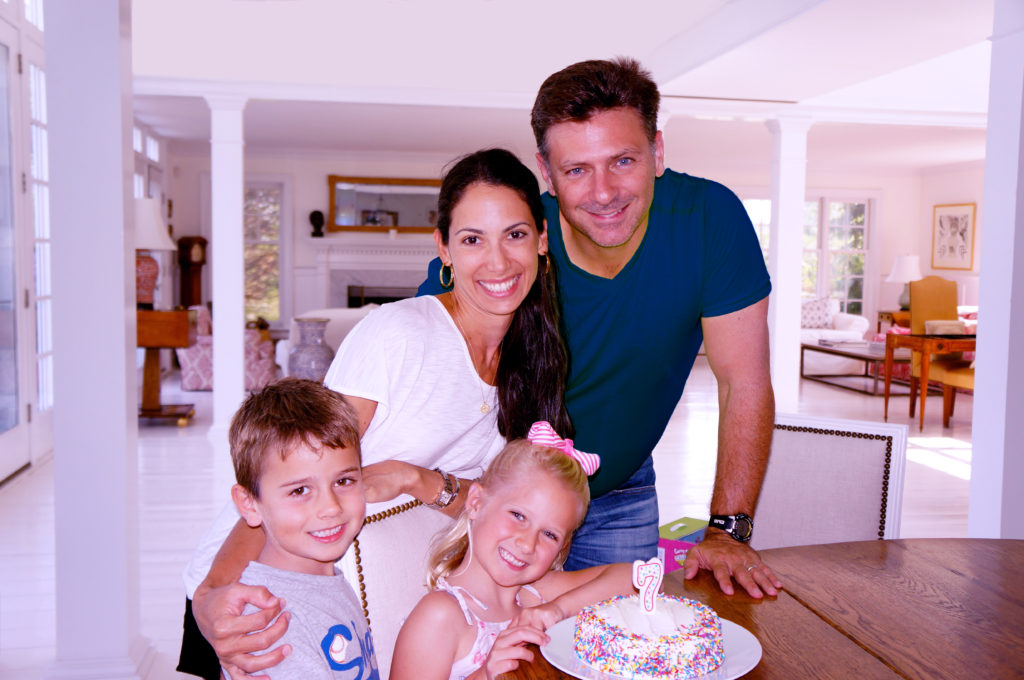 Deregulation over the past three decades has fueled corporate consolidation and weakened the job market for skilled and highly educated middle-class workers, he said.
"The middle class has been destroyed over the past 20 years, particularly in Long Island and northeast Queens," he continued. "The population of the district is flat, stagnating. The population is getting older because family size is severely shrinking. Young people are not coming back."
Though immigration could replenish that population, DeBono said he supports the Trump Administration's crackdown on undocumented immigrants and asylum-seekers — however, he said, "family separation is terrible."
"[Trump's] immigration plan is best for the middle class," DeBono said. "Five billion people would love to come to U.S, but the most insidious thing is that immigration drives down American wages. My framework for immigration is it destroys middle-class wages."
Mainstream economists dispute the notion of the job market and economy as a zero-sum game, stating instead that incomes tend to increase when the labor force grows. According to a study by the Niskanen Center, a libertarian think tank, incomes increased by more than 80 percent from 1948 to 1980 when the number of people in the labor force increased by 76 percent.
DeBono said Trump has "given the middle class hope and optimism" — even though he said he disagrees with the thrust of Trump's signature policy, the massive tax overhaul.
DeBono said the tax overhaul "helped the middle class a lot less than it helped big money," but he blames that flaw on "Corporate Republicans," not on Trump.
"I support tax cuts, but with regards to the tax bill, the personal income tax cut was temporary in nature. They were only able to pass it by using a trick," he said, adding that the current Congress banked on future Congresses extending the middle-class cuts. "The Corporate Republican Party — Paul Ryan and Mitch McConnell — have talked about the need for fiscal prudence and then they pass a trillion-and-a-half dollar, unfunded tax cut."
"What it has done is thrown Republicans for a loop. What do we stand for?" he continued.
That question has vexed pundits, politicians and voters across the country, especially since Trump hailed the tax bill as one of his crowning achievements.
"Biggest Tax Bill and Tax Cuts in history just passed in the Senate," Trump tweeted in December 2017. "Now these great Republicans will be going for final passage. Thank you to House and Senate Republicans for your hard work and commitment!"