Crooked Cops 'Dishonor Badge' By Aiding Prostitution Ring, Brown Says
By David Brand
They're supposed to serve and protect the everyday citizens of New York City, not sex traffickers and brothel owners. And for that, they may be going to prison.
Seven current NYPD officers and retired NYPD Vice Detective Ludwig Paz were indicted in Queens County Criminal Court yesterday for allegedly running a lucrative prostitution and gambling ring in Queens, Brooklyn and Long Island. Overall, 49 people were charged.
Queens District Attorney Richard Brown announced the charges in a statement Thursday.
"Today's indictments of one former detective and seven current police officers of the NYPD dishonor the badge," Brown said. "The main culprit in this case — a retired detective — allegedly used his knowledge of the inner workings of the New York City Police Department to run a string of brothels in Queens, Brooklyn and Hempstead, Long Island."
Paz, a 51-year-old Queens resident and the main defendant, ran the prostitution and gambling ring.
The indicted cops include Officer Giancarlo Raspanti of the 109th Precinct in Flushing, Sgt. Louis Failla of the Queens South Evidence Control Team, Sgt. Carlos Cruz of the 69th Precinct in Brooklyn, Sgt. Cliff Nieves of the Transit Bureau investigation unit, Officer Steven Nieves of the 84th Precinct in Brooklyn Heights, Detective Giovanny Rojas-Acosta of the NYPD's Criminal Investigations Division and Detective Rene Samaniego of the Brooklyn South Vice Squad.
Samaniego, 43, is accused of aiding Paz with both the prostitution ring and the gambling organizations. Cruz, 41,  and Rojas-Acosta, 40, allegedly assisted Paz by providing information on law enforcement activities related to prostitution. Paz, Samaniego, Cruz and Acosta are each charged with enterprise corruption.
Cliff Nieves, 37, and his brother Steven Nieves, 32, are charged with promoting prostitution for allegedly running a brothel. Raspanti is accused of providing Paz with confidential police information in exchange for discounted sex at a brothel.
Failla and Raspanti face official misconduct charges. All seven officers have been suspended for 30 days without pay.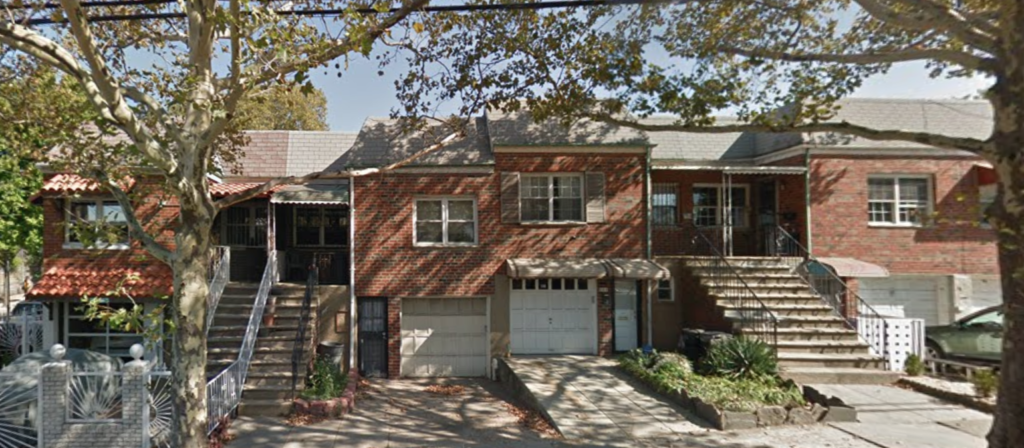 In addition to the prostitution charges, Paz ran an illegal gambling operation in beauty salons and other locations in Queens and Brooklyn, Brown said.
The officers' alleged actions are particularly troublesome because the officers took advantage of their authority and access and threaten the reputation of the NYPD, said Police Commissioner James O'Neill.
"These NYPD officers, who swore an oath to uphold ideals greater than themselves, have ruined their own careers and reputations," O'Neill said. "More importantly, they have diminished the great work of tens of thousands of other honest and ethical cops. Everything we do in the policing profession is hugely dependent on the trust we build with the people who live and work in our neighborhoods. Whenever officers betray that trust by engaging in criminal behavior, they tarnish the shields they wear. The New Yorkers we serve will never tolerate this, and neither will this police department."
According to the charges, the police investigation that ultimately netted the cops began in April 2015 after the NYPD's Internal Affairs Bureau received a tip from a fellow police officer. Investigators utilized court-authorized wiretaps, surveillance and other investigative techniques to identify the structure and individuals involved in the enterprises.
The investigation determined that Paz worked with his wife, Arelis Peralta, to run the prostitution and gambling ring out of eight brothels on Liberty and Onderdonk Avenues in Queens; on Gates Avenue, Foster Avenue, Fourth Avenue and 42nd Street in Brooklyn and another site in Hempstead, Long Island.
Paz allegedly used his knowledge of police procedures to ferret out suspected undercover cops. He knew that detectives were not permitted to expose their genitals during their interactions with prostitutes so Paz allegedly required new clients to undress and allow themselves to be fondled to pass a security screening.
Paz also learned of potential raids through his NYPD contacts
The prostitution ring allegedly generated $2 million between August 2016 and September 2017 and used online ads to recruit johns. The customers paid $40 to $160 in exchange for sex.