Hundreds of Worshippers Take A Dip In Queens Boulevard Baptism
Evan Rosen and David Brand
Queens Daily Eagle
One of Queens' busiest intersections played host to a unique event on Aug. 19: a public baptism extravaganza.
The Rock Church in Elmhurst set up an above-ground swimming pool, filled it with waist-high water and welcomed hundreds of worshippers for the mass baptism.
Across the street, the church was decorated with large inflatable pool toys and a sign that said "You Got Baptized Yet?"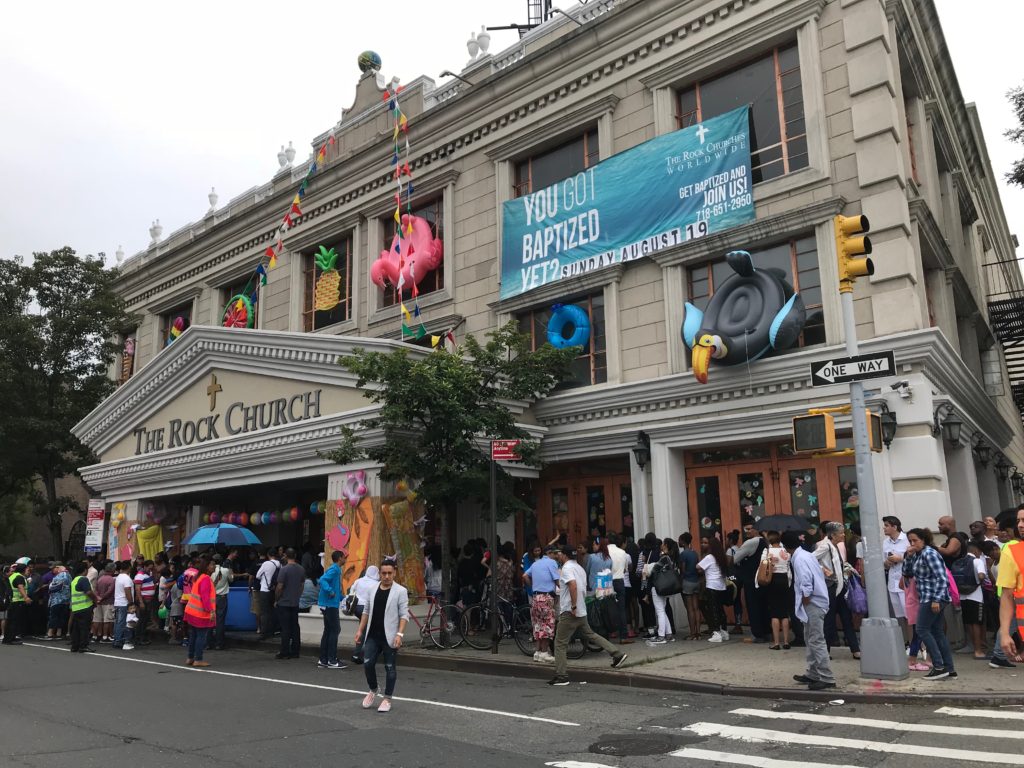 A line of people curled around the block waiting their turn to be baptized.
The church, which founded its congregation inside the vacant Elmwood movie theater in Elmhurst almost a decade ago, holds the event every summer.
Before dunking their whole bodies in the pool, each worshipper prayed with church elders. When they came up for air, they were met with cheers and applause from the surrounding crowd — and some curious passersby.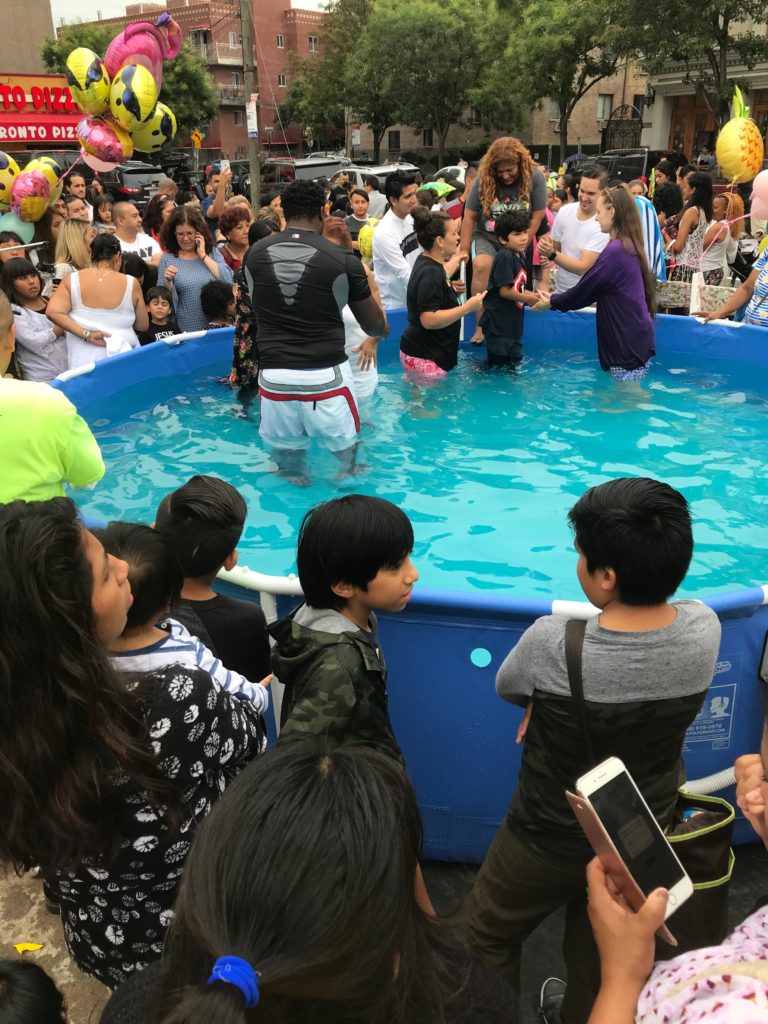 Couples and even entire families entered the pool together, as did children and senior citizens. Some plunged fully-dressed, other wore bathing suits or took their shirts off.