Judge Pandit-Durant and the SAICBA-Q Inspire and Unite A Growing Population
By David Brand
Queens Daily Eagle
Throughout her legal career, Civil Court Judge Ushir Pandit-Durant has been a trailblazer.
In 2015, Pandit-Durant became the first South Asian judge in Queens County history. In the late Eighties, she was the lone South Asian student in her classes at New York Law School. And in February, she became the first president of the South Asian Indo-Caribbean Bar Association of Queens.
While her path serves as an inspiration and model for others—especially people of South Asian descent—in and around the borough, her role as SAICBA-Q president enables her to unite and empower South Asian and Indo-Caribbean members of the legal community.
"Queens is a very diverse community and I've been in Queens all my professional life, but when I first started in law there were few people I could identify with," she said. "Fortunately, I had many mentors who helped me in my career."
Pandit-Durant was born in the state of Gujrat in India and immigrated to Flushing when she was 10. She learned English and developed an interest in becoming a lawyer by watching legal dramas on television, she said.
After practicing law for more than 25 years, Pandit-Durant said she has valued serving as a mentor to younger generations of attorneys, another key focus of the SAICBA-Q.
"I felt that it was important to give back to the community and to be a mentor to young lawyers, whether they are South Asian or not," she said. "I felt there was need for an organization [like the SAICBA-Q]."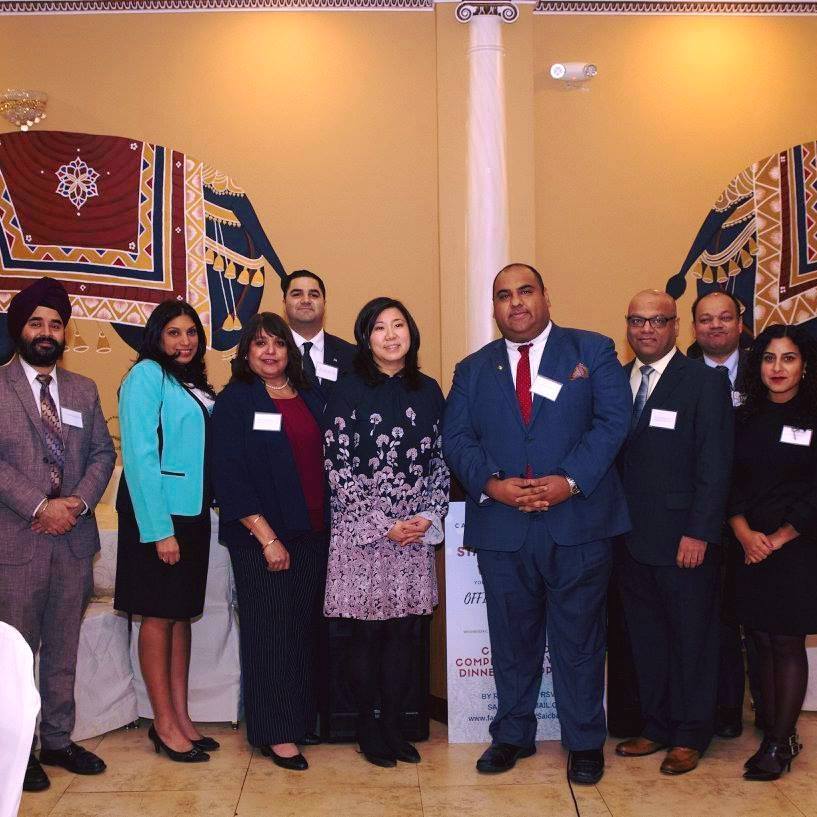 The SAICBA-Q works to enlist people of South Asian descent, encourages them to pursue judgeships and provides networking opportunities, she said. The organization is also open to all lawyers and judges regardless of background.
The association's website describes "South Asian" as a commonly used term to identify individuals whose lineage can be traced to the countries of India, Pakistan, Bangladesh, Sri Lanka, Nepal and Bhutan.
"Indo-Caribbean," meanwhile, is a term used to identify individuals of South Asian descent whose ancestors immigrated to the countries of Guyana, Trinidad and Tobago and other nations in and around the Caribbean.
Both populations have rapidly grown in Queens over the span of Pandit-Durant's legal career.
In 2013, the Asian American Federation reported that about 230,000 people of Indian descent lived in New York City. About 149,500 Indian New Yorkers — or 65 percent of the city's total Indian population — lived in Queens, up from little more than 56,000 in 1990.
And Indians comprise just one part of the South Asian community.
Pandit-Durant said that many more South Asian and Indo-Caribbean New Yorkers have entered the legal profession and their increasing presence in the borough's courtrooms and law firms prompted Pandit-Durant and other influential South Asian and Indo-Caribbean lawyers, to organize the bar association in 2017.
"One of the reasons we started this organization is because we have the numbers," she said. "A lot more people of South Asian descent are joining the legal field."
Step one for the organization has been to encourage members of the legal community to join the bar association and to prepare members to one day pursue judgeships, Pandit Durant said. Earlier this year, the SAICBA-Q hosted a "Pathways to the Bench" workshop where panelists discussed their experiences and fielded questions.
"We are actively recruiting and encouraging people in our membership to become judges," said Ali Najmi, the vice president of external affairs. "People have to know the process and we're helping to teach them."
Najmi said the organization is also working to guide younger attorneys.
"To meet with young attorneys and law students and to tell them, 'You can be a judge,' is a very powerful thing," he said.
Najmi said the SAICBA-Q was inspired in part by bar associations like the Latino Lawyers Association and the Brandeis Association.
"We started this organization because we saw the success of other bar associations in Queens and because we have a unique place here," Najmi said. "We're a growing community with a lot of legal needs."