Make a BOLD Move: Improve Care For People with Alzheimer's
By Ian Magerkurth
Op-ed Contributor
Frustration is one of the most commonly expressed emotions when someone is diagnosed with Alzheimer's or another form of dementia. Too often, the diagnosis comes after symptoms have become serious enough to interfere with daily life. The information provided immediately after a diagnosis can be overwhelming and it is difficult for those who have been diagnosed and their families to know where to turn for support.
The Building Our Largest Dementia (BOLD) Infrastructure for Alzheimer's Act (H.R.4256/S.2076),will help to remedy this situation by improving individual treatment plans while creating a more dementia capable health care system. This federal legislation will strengthen our country's response to Alzheimer's and related dementias by mobilizing public health resources and enhancing public awareness.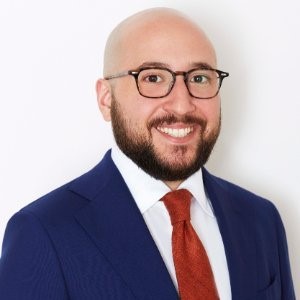 BOLD has gained broad bipartisan support in Congress, due to the energetic work by Alzheimer's advocates. Today, BOLD has 50 co-sponsors in the Senate, including Kirsten Gillibrand (D-NY) and 178 in the House of Representatives, including Rep. Yvette Clarke (D-Brooklyn), Rep. Jose Serrano (D-Bronx) and Rep. Dan Donovan (R-Staten Island), Rep. Tom Souzzi (D-Queens), Rep. Grace Meng (D-Queens), Rep. Elliot Engel (D-Bronx). The Alzheimer's Association salutes these members of Congress for their leadership and encourages more members to join them in working to pass this ground-breaking legislation.
BOLD will create Alzheimer's Centers of Excellence across the country, health care institutions that will house specialized programs that focus on innovative interventions.  These Centers of Excellence will facilitate research into the causes and most effective practices in dementia care and then work closely with public health departments to disseminate this new information to the health care community. Additionally, BOLD will provide funding to local public health departments to educate communities about Alzheimer's and promote early detection and diagnosis. Better data and greater awareness will mean that new policies and programs can be developed to improve the overall quality of life for individuals with Alzheimer's and their families.
The traditional role of public health is to protect and improve the health and safety of a community and to expand the reach and impact of health care efforts. Public health campaigns are mobilized to address situations in which the public burden is large and the impact is major. With Alzheimer's costing our country an estimated $277 billion a year, it definitely fits this description. A partnership between public health departments and Alzheimer's Centers of Excellence will significantly ramp up efforts to address Alzheimer's on a national level.
If Alzheimer's Centers of Excellence sound familiar, that is because New York City is fortunate to have three. Located at the NYU School of Medicine, Columbia University School of Medicine and SUNY Downstate Medical Center these Centers of Excellence provide comprehensive diagnostic assessments and specific dementia diagnoses. New York State invested in the creation of Centers of Excellence for Alzheimer's as part of the Alzheimer's Caregiver Initiative. After diagnosis, individuals and their care partners, continue their relationship with the center as the disease progresses. They are treated by dementia specialists and benefit from social service assessments, support programs and referrals for appropriate community services. The Centers of Excellence support research and endeavor to expand the expertise of the health care workforce in all clinical disciplines. Currently, this level of care is only available in a handful of states. Alzheimer's knows no boundaries, and cutting-edge care should not be limited to one state or region. BOLD will strengthen New York State's Alzheimer's infrastructure with an infusion of federal funding and increase the level of care for all Alzheimer's patients throughout the country.
BOLD will be a game-changer. Early detection and diagnosis are linked to better outcomes in care. If the disease is addressed early, the individual and their loved ones can make better decisions. Alzheimer's is a complicated disease, and its progression is not the same for everyone. By having a more comprehensive body of knowledge to draw upon, health care professionals can gain more insight into the challenges of living with the disease. They will also be better equipped to support individuals and their loved ones at every stage. This legislation will make the best Alzheimer's care possible available throughout the country. Urge your member of Congress to become a BOLD co-sponsor today.
Ian Magerkurth is the New York State director of government affairs for the Alzheimer's Association.