Queens Is Fertile Ground for Legal Community, Borough Ambassador Says
Fresh off his appearance on the City & State Queens Power 50 list, Rob MacKay sat in his favorite neighborhood restaurant Aubergine Cafe and discussed how Queens has fostered a fertile environment for a flourishing legal community.
"We have a lot of immigration lawyers because we are so diverse," MacKay said. "And because the borough is so hot right now, we have a lot of land-use lawyers."
On the other hand, safety improvements, like the Vision Zero initiatives along Queens Boulevard have hurt business for the borough's "ambulance chasers," he joked.
As the director of public relations, marketing and tourism at the Queens Economic Development Corporation, MacKay is perhaps the borough's best ambassador, and one experienced with developments in the legal community.
MacKay once worked for the website Verdict Search, a job that compelled him to make daily visits to the Queens Civil Court. There he compiled a list of "who was suing who" to compile for the website. Previously, he taught English to non-native speakers in Woodside.
During that time, he "fell in love with Queens" after taking long walks down Roosevelt Avenue and riding his bike through the borough's varied neighborhoods, he said.
In 1991, MacKay moved to Queens, where he has remained ever since. Today, he lives in Sunnyside with his wife and two daughters, 14 and 16.
His job as de facto Queens ambassador continues to take him all over the borough and he relishes the chance to meet new people and try new foods.
After a spending a few years in Honduras during a stint in the Peace Corps, MacKay speaks fluent Spanish and is at ease communicating with Spanish-speaking communities in places like Corona and Jackson Heights.
"When I returned from Honduras, Queens felt like home," MacKay said. "The diversity and the people are the main attractions. I love exploring the food too."
He seems comfortable talking with an array of Queens residents, including Maya, an Aubergine server who was born in Nepal, and the Aubergine owner, who MacKay chatted with in the back of the restaurant after eating a vegan Beyond Burger.
During the week, MacKay might attend a meeting at a law office in the Pickman Building in Forest Hills or experience an elaborate contract signing ceremony in Flushing.
He recently attended one such event after a large Chinese bubble tea company announced it would establish its U.S. headquarters in Flushing.
"This was a big deal," he said. "They weren't doing it in Manhattan or San Francisco. They chose to open in Flushing and that shows how big the market is."
The celebratory event, standard procedure for business agreements in China, reflects the diversity and dynamism of the borough. Chinese news media covered the signing while Eastern European fashion models surrounded the table where business people and lawyers reviewed and signed the contract, MacKay said.
The ceremony also signified the thriving economy in many parts of Queens, especially in Flushing, he said.
"The worst thing that can happen to a city is that gets ignored," he said. "And it's important that people pay attention. A city needs investment and it needs to adapt."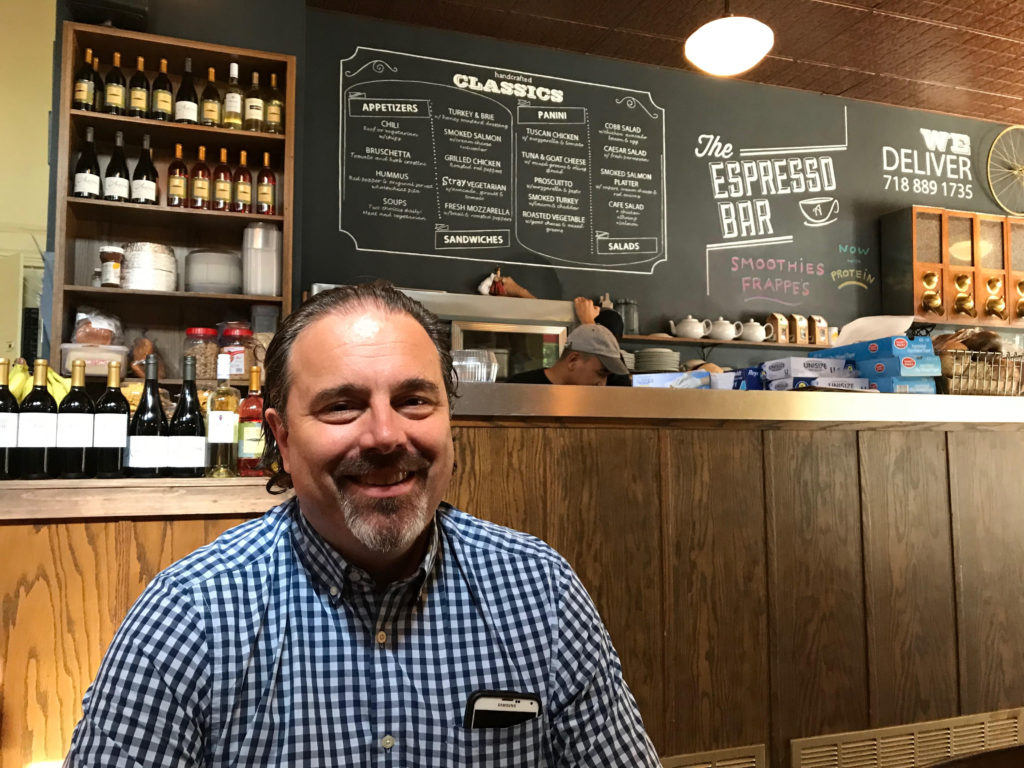 MacKay said that the development boom has been good for Queens, particularly in Long Island City, which has adapted to meet the city's needs, hosting massive skyscrapers and dozens of hotels.
"In Long Island City, the zoning allowed developers to build large buildings without having to get a variance or go before the community boards," he continued. "Long Island City managed to adapt from a manufacturing economy."
Despite his wealth of Queens knowledge and his embrace of the borough's many cultures, there is at least one thing MacKay has yet to do — ride the waves off Rockaway Beach.
"I want to take adult surfing lessons in Far Rockaway," he said. "Then I'll spend my retired years surfing."