Queens Rents Rose Faster Than Any City in the US
By David Brand
In Queens, the rent really is too damn high — and the data backs it up.
In fact, Queens had the highest annual rent increase of any large city in the United States last month, according to a report by real estate website RentCafe.
Rents surged by 8.3 percent in Queens, compared to 1.7 percent in Manhattan. Overall, rent increased in 88 percent of the nation's biggest 252 cities, RentCafe reports. The site counts each New York City borough as a separate entity.
After Queens, Phoenix, Las Vegas, Jacksonville and San Diego round out the top 5 for highest annual rent increases in the nation.
In contrast, Manhattan, where rent rose by 1.7 percent, ranked in the bottom five for lowest rent increases among large cities. Baltimore, San Antonio, Washington, D.C. and Oklahoma City comprise the bottom five.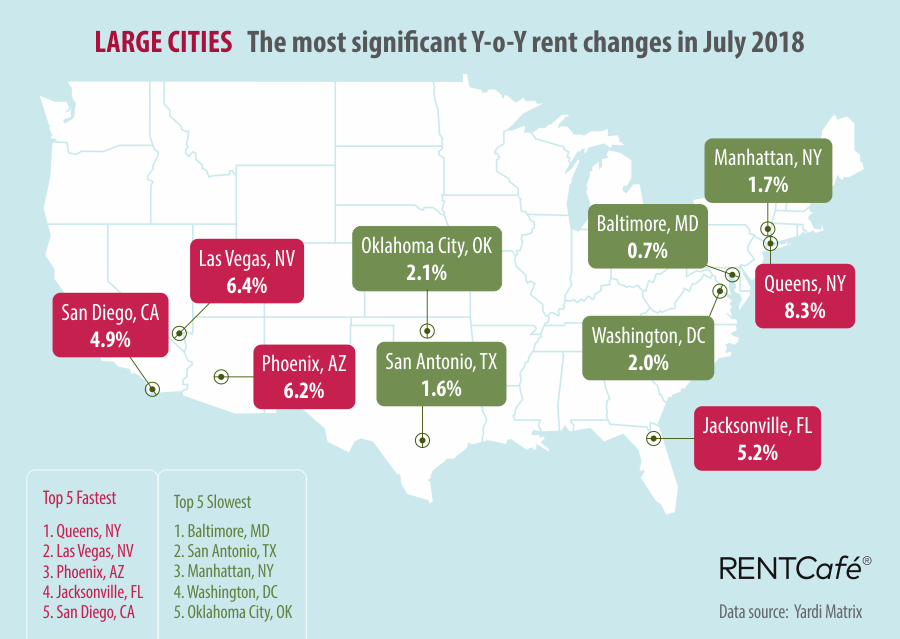 Despite the rapidly rising cost of living, Queens did not crack the top ten for highest annual rent. The top spot went to Manhattan, with an average rent of $4,119 per month, followed by San Francisco and Boston. Jersey City ranked eighth with an average rent of $2,896 and Brooklyn came in at ninth with an average rent of $2,801.
Queens' average monthly rent is $2,342, RentCafe reports.
That's lower than the borough median rental price of $2,850, down 1.8 percent from last year, according to a July report by real estate company Douglas Elliman.