Ramos, and Now Liu, Aim to Replace Queens' IDC Defectors
On a chilly night in Feb. 2017, State Sen. Jose Peralta (D-Jackson Heights) stood before constituents at a packed town hall meeting that no one saw coming three months earlier when voters re-elected Peralta to a fresh two-year term as a seemingly progressive Democrat.
But a few days before the town hall, Peralta announced his decision to defect from the mainline Democrats in order to join the Independent Democratic Conference, a breakaway faction of eight elected Democrats who, for mysterious reasons, agreed to caucus with the Republicans
Town hall attendees said they were bewildered and furious that their Democratic senator would collaborate with the party of Trump just as a statewide progressive movement began to crest.
"You did this on the down low," Lisa Jenkins, a reverend who has lived in East Elmhurst for more than fifty years, told Peralta at that town hall. "Do you feel any remorse for not letting us know what's going in advance?"
Though the IDC agreed to rejoin the Democrats in April, many bitter voters hope to ensure Peralta does feel remorse for a defection that could prove to be a serious miscalculation. Community organizer and activist Jessica Ramos is challenging Peralta in the Sept. 13 primary and rarely misses an opportunity to condemn his IDC membership.
"Peralta has long claimed that he is committed to protecting affordable housing. But for the last eight years, he has failed to pass any real rent reform by siding with Republicans to block legislation," Ramos said in a statement following a rally last week.
Ramos has picked up endorsements from Council Members Jimmy Van Bramer (D-Long Island City) and Costa Constantinides (D-Astoria) and City Comptroller Scott Stringer. She has also received the support from the Working Families Party, United Auto Workers Region 9A and the United Food and Commercial Workers Local 1500, which represents more than 20,000 grocery store employees around the City.
Membership in the 63-seat Senate is split with 31 Democrats, 31 Republicans and one Simcha Felder, a Brooklyn Democrat In Name Only who caucuses and votes with the Republicans.
Felder had given Republicans a one-vote majority until May, when State Sen. Tom Croci (R-Islip) left the Senate because he was called into active service by the Navy. Croci's departure left the Senate deadlocked and unable to pass significant bills at the end of the session last month.
IDC members contend that by working with the Republican majority, they gained concessions such as a statewide minimum wage increase, that the Republicans were unlikely to pass. But opponents, like No IDC NY, say the IDC members left the Democrats in order to collect "lulus" — stipends for serving as chair of vice chair of a committee.
Some IDC members, including Peralta, received lulus for their roles as committee vice-chairpersons, a revelation that government watchdog groups said subverted the law.
"They're doing an end run around the system," said Blair Horner, the executive director of the New York Public Interest Research Group, told the New York Times. "They're supposed to be getting extra compensation for additional work. And if that's not what's happening, they're completely undermining that argument."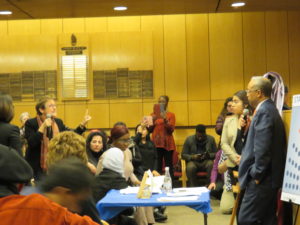 Though Peralta has met stiff opposition from Ramos for months, Queens' other IDC member expected to have a smooth path to re-election. For months, no major opponent had stepped up to challenge State Sen. Tony Avella (D-Bayside), but that changed last week.
On Thursday, TrueBlueNY, an organization dedicated to taking on the IDC, sent an email announcing that former City Comptroller John Liu would challenge Avella. Liu previously tan against Avella in 2014 and lost by fewer than 900 votes.
Liu needed to secure 3,000 signatures over the weekend so that he could appear on the Sept. 13 primary ballot. His surprise campaign got a quick boost from some powerful people.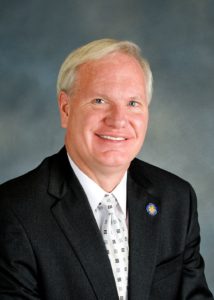 On Sunday, City Council Speaker Corey Johnson (D-Manhattan) canvassed the 11th District, which includes Bayside, Oakland Gardens, College Point, Whitestone and Bellerose Manor, on behalf of Liu.
"Hoping John Liu makes the ballot. He has my full support if/when it happens," Johnson tweeted.
Ramos also joined Liu to canvass for signatures.
Meanwhile, at an event Sunday, State Sen. Michael Gianaris (D-Astoria) said he would not endorse any of the IDC members running for re-election, but he stopped short at backing their opponents.
Gianaris chairs the Democratic Senate Campaign Committee and was speaking at an event attended by Ramos.