Stunning New Building Rises Above Astoria
By David Brand
It has been dubbed the most "technologically advanced residential building in Queens" — and it might be the most beautiful, too.
The Nordic, a nine-unit building designed by AKI Development, is located at 23-67 31st St. in Astoria. It opened for leasing last week.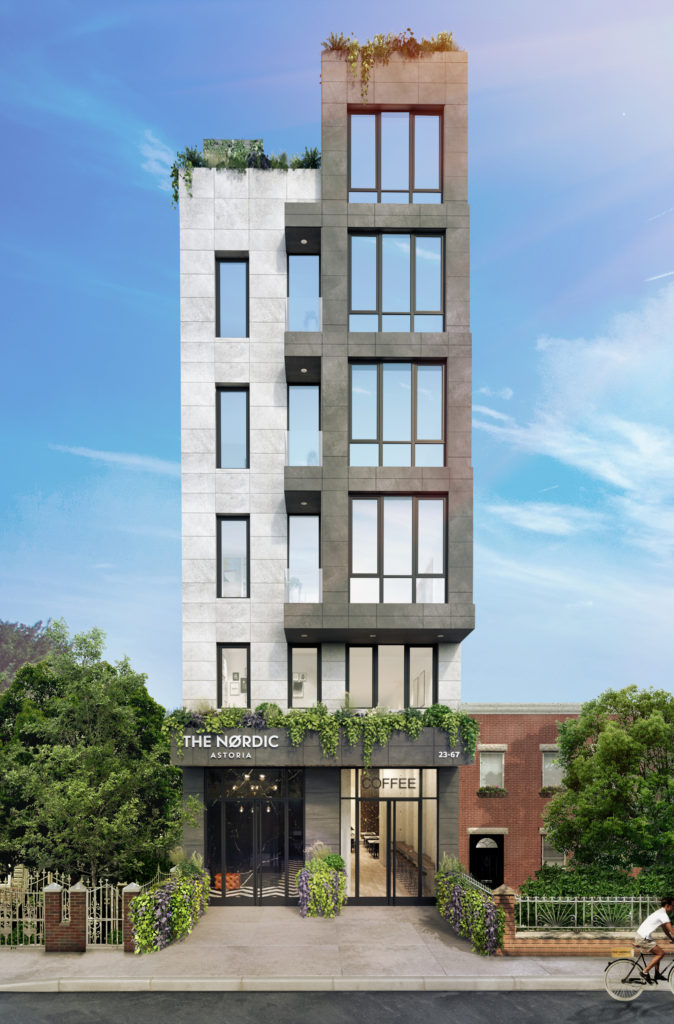 The slim building is inspired by Scandinavian architecture and features keyless entry, LED lighting, motorized windows, smart-home automation, temperature control panels in bathrooms, "touchless flush" toilets and heated flooring, New York YIMBY reports.
Two sides of the building feature murals by Swedish artist Tony 'Rubin' Sjöman. There is also a landscaped roof deck with an outdoor kitchen, barbecue areas and views of Queens and Manhattan, Curbed reports.
Rent for the eight one-bedroom apartments will start at $2,995 a month and move-ins are expected in September.