The Average Queens Park Hasn't Had a Major Upgrade Since the First Bush Administration
And at 72, they're as old as George W.
The average Queens park has not had a major upgrade since the first George Bush was president.
And at 72, the parks are, on average, the same age as Bush Number Two — and Queens native Donald Trump.
A new report by the Center for the Urban Future details the sorry state of Queens' 356 parks, which attract millions of visitors despite the aging infrastructure and, at times, unsafe conditions.
Queens has more parks than any other borough except for the Bronx, which has 411. The parks may sound old but by NYC public infrastructure standards, Queens' parks are downright middle-aged. Manhattan parks average 86 years old, while Staten Island parks average 51 years old. Brooklyn parks are 74 and the Bronx, 73.
Overall, New York City's thousands of parks attract more than 100 million visitors a year, but much like the subway system—the city's other creaky web of vital infrastructure—the park system has lacked routine maintenance and care for generations.
"Problems exacerbated by the age of the parks system are compounded by deferred maintenance and a lack of infrastructure upgrades, which means that aging parks often go decades without significant investment in both aboveground and below-grade infrastructure," the report states.
Those problems are evident in Forest Park and Flushing Meadows Corona Park, which turn into swampy marshes after a rain shower. The Center for an Urban Future report revealed that the two parks face the worst flooding of any park in New York City.
That's saying something, because the report also indicates that poor drainage and flooding is the biggest problem affecting City parks.
"Flooding is a huge problem here because the park used to be a marshland and has a high water table," Flushing Meadows Corona Park administrator Janice Melnick said in the report. "The park acts as a catch basin for the surrounding highways and neighborhoods."
In Forest Park, more than a quarter of catch basins have collapsed, which means roads and paths flood after every storm.
"The day it rains, this entire street is filled with water," Mk Moore, the head of the Forest Park volunteer group told the report's author. "The catch basins are all connected. If this is full, nothing is getting down here."
Moore showed the report author the plank of wood he laid over a sinkhole because, said, "if you fell into this hole, you'd die."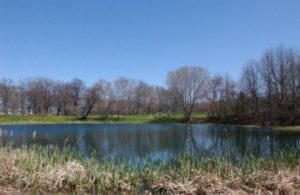 According to the report, 20 percent of parks have not undergone a major infrastructure upgrade in a quarter century and 34 percent of parks smaller than one acre have gone at least twenty years with "without significant capital work."
Astoundingly, at least 46 parks, triangles, and plazas — including six in Queens — have not received significant capital investment in at least a century. Twenty-five of the borough's 66 playground have not been upgraded since the 1960s or earlier.
The portion of the City budget allocated to Parks maintenance has plummeted by more than 50 percent since 1976. The report states that the Parks Department's expense budget for the 2018 fiscal year was $532 million, or just 0.6 percent of the city's overall budget of $87 billion. In 1976, the Park Department received 1.32 percent of the budget.
At just $178 per person, New York City spends less per capita on parks than any other major city, the Trust for Public Land's 2017 ParkScore reveals.
Meanwhile, park bridges are getting pretty rickety. Most bridges were built at the same time as the park and are, on average, 73 years old — ten years older than the average city bridge, the report states. According to the Department of Transportation's 2016 bridge survey, 20 percent of the bridges co-owned with the Parks Department received a 3-rating that signifies "serious deterioration, or not functioning as originally designed." The majority of those bridges are in Manhattan and Queens.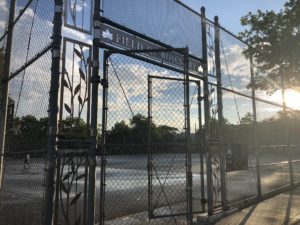 For the second time in ten years, one bridge in Flushing Meadows Corona Park received a 1 rating — which means "potentially hazardous" — illustrating the lack of upkeep citywide.
"Our requests to DOT to inspect and maintain park bridges were not successful for the most part unless the bridge was already in 'good' condition," former Department of Parks and Recreation chief engineer John Natoli said in the report. "Once the bridge was brought up to a state of good repair, DOT would assume inspection, maintenance, and capital responsibilities. Bridges that were in poor condition would remain responsibility of Parks to inspect, maintain, and capitally restore."
Elsewhere in Flushing Meadows Corona Park, the hulking New York State Pavilion and twin Astro Towers rust and sit idle after falling into disrepair decades ago. The structures were built for the 1964 World's Fair, but are now known as "Modern Ruins" thanks to the title of a 2014 documentary about the once-grand buildings.
As with other services, low-income neighborhoods tend to receive less investment from the city compared to wealthier communities..
Four Queens council districts that encompass Elmhurst, Jackson Heights, and Jamaica received less than $50 million in capital funding for parks since 1996. Contrast that to Manhattan's District 2, which includes Gramercy Park, Kips Bay and the East Village. District 2 received nearly $125 million over that same time period.