Trump Says Some Yemeni TPS Beneficiaries Can Stay — For Now
Queens is home to hundreds of Yemenis and Yemeni-owned businesses.
On Friday, the Trump administration announced it would extend Temporary Protected Status for roughly 1,250 people from Yemen who live in the U.S.
The decision shields the TPS beneficiaries a civil war that has killed or displaced hundreds of thousands of people in Yemen. Millions more are affected by famine in what the United Nations calls "the world's worst humanitarian crisis."
"After carefully reviewing conditions in Yemen with interagency partners, Secretary Nielsen determined that the ongoing armed conflict and extraordinary and temporary conditions that support Yemen's current designation for TPS continue to exist," the Department of Homeland Security said in a statement on its website.
The extension will last until March 3, 2020, but the administration failed to extend TPS for the roughly 400 Yemeni citizens granted TPS after January 4, 2017. Advocates said the decision will expose recently arrived Yemenis to violence and famine.
"To risk sending Yemenis back to an active war zone where the majority of the population lacks adequate food, clean water and basic health services would put innocent lives in immediate danger," International Rescue Committee's Yemen director Frank McManus said in a statement protesting the exclusion of new arrivals. "Deliberately subjecting more innocent lives to endure the conditions they would face in Yemen is unjustifiable and Un-American."
According to 2016 US Census data, nearly 44,000 people from Yemen live in the US. Most are concentrated in the New York area — especially around Bay Ridge —and Michigan. There are also hundreds of Yemeni citizens and Yemeni-Americans who live and work in Queens.
Astoria's Yemeni House Restaurant serves native cuisine, while the al-Yemini Market in Ridgewood sells familiar bodega staples and nuts, candy and other fare imported from the Middle East.
Inside al-Yemeni, shop clerk Muhammad said he was concerned for his country and for Yemeni citizens living in the US.
"it's unfair," said Muhammad, who declined to give his last name. "But it's the president and I don't know what to do."
Though Yemen currently is in the midst of what the UN General Secretary called the "world's worst humanitarian crisis,' most New York City residents know little about the war or famine, said Muhammad, who has lived in the U.S. for 35 years and is a U.S. Citizen.
"Most of the people don't even know where Yemen is — or what Yemen is," Muhammad said. "They are busy locally. They are busy with their own lives."
Muhammad said the media should spend more time describing the Civil War and famine and suggested donating to aid agencies.
New York Law School Professor Claire Thomas said she represents a young woman from Yemen who was granted asylum in 2012 but has faced significant obstacles to obtaining citizenship.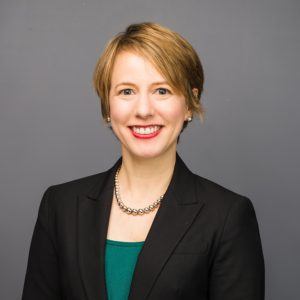 Thomas, who runs the university's asylum clinic, said her client's sister remains stuck in Yemen due to the travel ban.
"Explaining to my client that it would be incredibly difficult for her to ever help her sister to come to the United States and escape the abuse she is suffering is tough, and while my client understands, she also states that this makes her really sad and troubles her greatly," Thomas said in an email.
The young woman's sister is just one millions of Yemenis facing hunger and displacement.
"The lives of millions of people, including 8.4 million Yemenis who are a step away from famine, hinge on our ability to continue our operations and to provide health, safe water, shelter and nutrition support," Jamie McGoldrick, the UN's humanitarian coordinator for Yemen, said in a statement in December.
Even those who were granted an extension face an uncertain future. TPS will expire again in March 2020, in the midst of a re-election campaign that immigrants' right activist say will draw heavily on xenophobia, much like the president's 2016 campaign.
But Yemeni-Americans say the president, a native of the country's most diverse county, should have more empathy for immigrants from Yemen and other countries.
"Trump grew up in Queens, Yemenis were his neighbors," Kaled Alamarie, a Yemeni-American, told the New York Times in 2017. "That's his New York."
In February 2017, more than 1,000 bodegas, markets and restaurants owned by Yemeni-Americans closed for hours to protest U.S. President Donald Trump's travel ban blocking residents from Yemen and six other countries from entering the U.S. That travel ban was eventually struck down by a federal court, but the Supreme Court upheld Trump's third attempt at banning citizens of Yemen and six other countries — four of them Muslim-majority countries — in June.
"This shutdown of grocery stores and bodegas will be a public show of the vital role these grocers and their families play in New York's economic and social fabric and, during this period, grocery store owners will spend time with their families and loved ones to support each other; many of these families have been directly affected by the Ban," the strike organizers said in a statement in February 2017.
The Trump administration previously revoked TPS for citizens of El Salvador, Honduras, Haiti, Nicaragua, Nepal and Sudan. DHS extended TPS for citizens of South Sudan because of the ongoing Civil War.