Vulnerable Workers Search for Support at Long Island City Forum
By Andy Katz
At a hearing hosted by the New York City Department of Consumer Affairs Tuesday night, cab drivers, domestic workers and other marginalized employees shared their experience with workplace obstacles, including exploitation by abusive employers.
"I'm a single mom," said restaurant server Christina Vanderveen Gupta. "I'm having a hard time at work. My schedule was changed at the last minute. [F]ull time employees are suddenly getting one or two shifts per week as the restaurant is making up for the city-mandated increases in hourly wages [and] we don't have anyone to talk to, or anyone to turn to."
"I just really want people to understand that we service people want our children to have happy lives, too," Gupta continued.
In an auditorium at LaGuardia College,  domestic worker Edith Mendoza described working 80 to 100 hours a week, and being called in for work on her rare days off.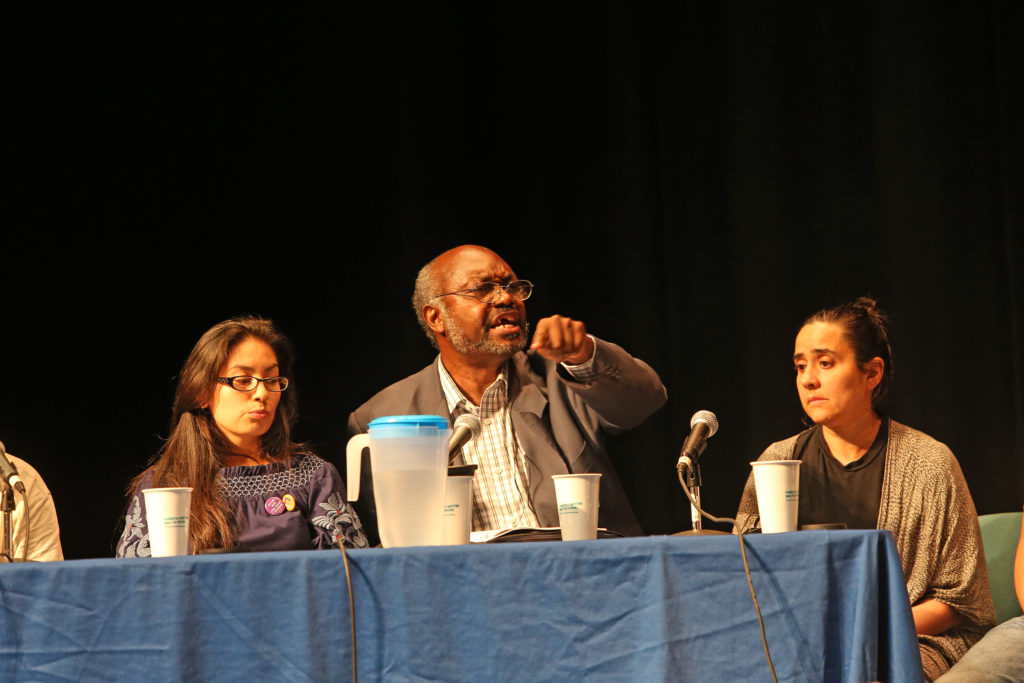 DCA Commissioner Lorelei Salas told Mendoza that the city has focused on supporting domestic workers.
"Our responsibility is to empower and educate domestic workers," Salas said in response. "Our legal team will stand up for domestic workers."
In an interview with the Queens Daily Eagle, Salas said the city has launched investigations into several home health aide agencies. Salas said home health aides frequently experience exploitation.
She said the DCA, the Mayor's Office of Immigrant Affairs and the NYC Commision on Human Rights organized the event to give a voice to low-wage workers.
"The purpose of the public hearing is to get input directly from communities [through]  workers giving us their stories and providing testimony about the challenges they face in the workplace," Salas told the Queens Daily Eagle. "We're giving more space for workers to know that they can come to us and air their grievances, to tell us where we could be doing things differently and let us know what is working."
At the event,At the event, NYC Human Rights Commissioner Carmelyn Malalis said complaints about discrimination related to immigration status,national origin, race and religion had increased by more than 30 percent over the last two years and now make up about half of all complaints her office received in the past year."
"No one in New York City has permission to discriminate." Salas said. "Immigration status is a protected class here in New York City."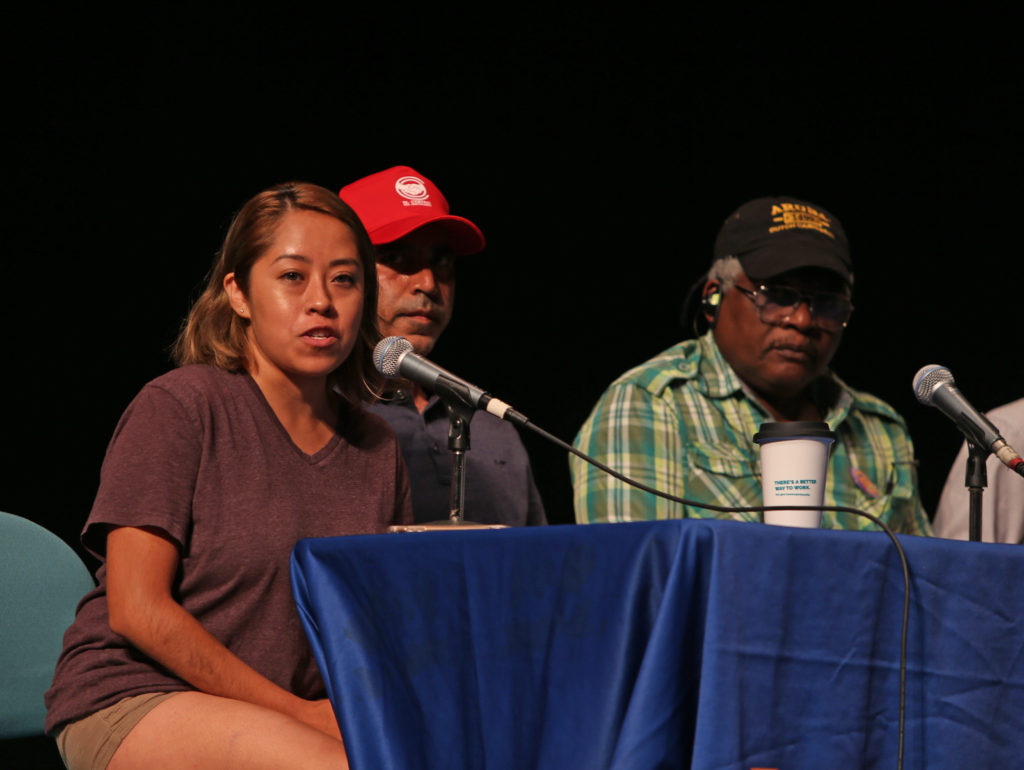 Pastor Mathurin Lobe, a representative of the NY Taxi Workers Alliance, spoke passionately about competition from Uber and how legal and illegal ride-sharing apps hurt the once dynamic yellow cab industry.
"Today, after working twenty hours, [a taxi driver] is lucky to make $50—that's all from Uber—don't kill the drivers and don't kill the city," Lobe said.
Outside the auditorium, staff and volunteers sat at tables covered with IDNYC applications and pamphlets describing workers' rights protections.
NYC's Fair Workweek Law, for example, requires employers to give workers a "good faith" estimate on when and how much they can expect to work. The law also prohibits employers from retaliating against workers by demoting them or cutting hours.
During the event, the NYCCHR handed out flyers printed in multiple languages which outlined the city's anti-discrimination and harassment laws, which penalize employers for workplace harassment and abuse.
"You're protected in every area of living," Malalis said. "There is an agency on hand to protect you.